Last Year Rank: 46
Investment Range: $70,436,315 - $102,938,610
Initial Investment: $75,000
Category: Hotel/Travel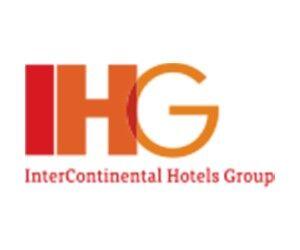 Company Description
Along with Crowne Plaza and Holiday Inn brands, InterContinental Hotels & Resorts is another subsidiary hotel brand of InterContinental Hotels Group, a multinational holding company based in the United Kingdom.
The hotels and resorts under the InterContinental name are upscale and luxury options located around the world, with the majority in the U.S.
InterContinental was founded in 1946 when President Franklin D. Roosevelt and Pan American World Airways president Juan Trippe created the hotel chain as a subsidiary of Pan Am to attract businessmen and tourists to Latin America.
InterContinental uses a Green Engage system, which according to the company's website has helped the brand reduce energy consumption in its locations by up to 25 percent.
Company Statistics
Global Sales: $3,350,000,000*
US Units: 51
International Units: 161
Total Units: 212
Percent Franchised: 20%
% International Units: 76%
US Franchised Units: 25
International Franchised Units: 17
Sales Growth %: 1.5%
Unit Growth %: 3.9%
*Franchise Times Estimate