Last Year Rank: 50
Investment Range: $1,305,541 - $2,453,716
Initial Investment: $30,000
Category: Restaurant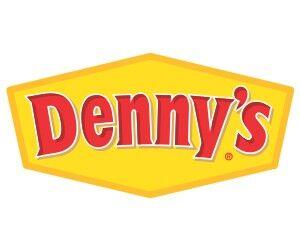 Company Description
Denny's is a full-service family restaurant chain known for being open 24/7 at all locations. Branded as "America's diner," Denny's serves breakfast, lunch, dinner, and dessert options at all hours of the day.
Approximately 90 percent of Denny's restaurants worldwide are franchised. With a presence in more than one dozen countries including Mexico and the United Arab Emirates, the diner-style franchise is planning to further expand globally despite the recent sales decline in the casual dining industry.
Denny's is also known for its unique social media presence, especially on Twitter and Tumblr. With a relatable voice that comes off as humorous and casual, the brand has experienced immense fan and follower growth.
Company Statistics
Global Sales: $2,900,000,000
US Units: 1,559
International Units: 144
Total Units: 1,703
Percent Franchised: 96%
% International Units: 8%
US Franchised Units: 1,491
International Franchised Units: 144
Sales Growth %: 3.6%
Unit Growth %: 0.0%