Last Year Rank: 71
Investment Range: $367,700 - $742,500
Initial Investment: $35,000
Category: Restaurant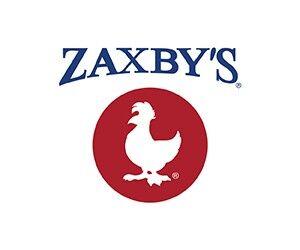 Company Description
Zaxby's is a chain of fast-casual restaurants offering chicken wings, chicken fingers, sandwiches and salads. The chain has grown to nearly 1,000 locations throughout the United States, most of which are in the Southeast.
Founded in 1990 by Zach McLeroy and Tony Townley in Georgia, many Zaxby's units are decorated with items and art unique to the store's location.
Zaxby's also offers a catering service and hosts football game tailgates via food trucks at multiple colleges in the Southern U.S.
Company Statistics
Global Sales: $1,920,000,000*
US Units: 904
International Units: 0
Total Units: 904
Percent Franchised: 84%
% International Units: 0%
US Franchised Units: 755
International Franchised Units: 0
Sales Growth %: 7.9%
Unit Growth %: 0.7%
*Franchise Times Estimate