Last Year Rank: 70
Investment Range: $131,002 - $722,796
Initial Investment: $42,500
Category: Personal Services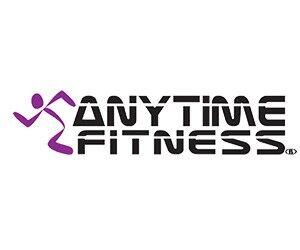 Company Description
Anytime is a fast-growing fitness franchise with a strong international presence. It is well known for being open 24 hours a day, seven days a week, 365 days a year.
Anytime has more than 4,000 locations in 30 countries, including Chile, Indonesia and Turkey. Its parent company, Self Esteem Brands, also owns waxing service franchise Waxing the City, Basecamp Fitness and The Bar Method.
Headquartered in Woodbury, Minnesota, Anytime was also the first U.S. fitness franchise to be granted a license to franchise in China.
Company Statistics
Global Sales: $1,900,000,000
US Units: 2,409
International Units: 2,324
Total Units: 4,733
Percent Franchised: 100%
% International Units: 49%
US Franchised Units: 2,405
International Franchised Units: 2,324
Sales Growth %: 6.7%
Unit Growth %: 10.4%