Last Year Rank: 1
Investment Range: $1,314,500-$2,313,295
Initial Investment: $45,000
Category: Restaurant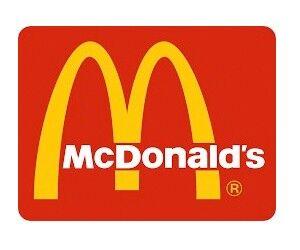 Company Description
Standing as one of the most recognizable and profitable restaurant chain in history, McDonald's trademark menu items have made it an icon of American fast food throughout the world.
McDonald's has nearly 40,000 locations in more than 100 countries, with the majority of its restaurants being franchised. The fast-food chain caters to its international locations by offering unique options in each country, such as a shrimp burger in Japan and Ham N' Egg Twisty Pasta in China.
The company is the first restaurant chain to set a target to reduce greenhouse gas emissions that is science-based. McDonald's is also working to eliminate plastic straws in many of its locations, experimenting with options such as paper straws. At the same time, McDonald's has faced criticism for its workers' rights, low wages, animal welfare and use of artificial ingredients.
Company Statistics
Global Sales: $93,317,000,000
US Units: 13,679
International Units: 25,519
Total Units: 39,198
Percent Franchised: 93%
% International Units: 7%
US Franchised Units: 13,022
International Franchised Units: 23,499
Sales Growth %: -6.8%
Unit Growth %: 1.3%