Last Year Rank: 12
Investment Range: $1,298,600-$3,370,100
Initial Investment: $45,000
Category: Restaurant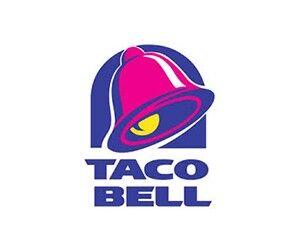 Company Description
Taco Bell is the largest taco and burrito chain in the world. Like top brands KFC and Pizza Hut, it is operated by Yum Brands.
Founder Glen Bell opened the first location in 1964 in Downey, California. Just two years later, the first franchise opened in Torrance, California, and the chain has now grown to more than 7,000 locations in more than two dozen countries, although the vast majority of units are in the U.S. Like other fast-food brands, Taco Bell offers unique options in different countries, such as the Chicken Tikka Masala burrito in India and the Kimchi Quesadilla in Korea.
Vegan and vegetarian options can also be found at the fast-food chain known for its witty social media personality and creative campaigns.
Company Statistics
Global Sales: $11,745,000,000
US Units: 6,799
International Units: 628
Total Units: 7,427
Percent Franchised: 94%
% International Units: 8%
US Franchised Units: 6,324
International Franchised Units: 628
Sales Growth %: -.3%
Unit Growth %: .9%