Last Year Rank: 165
Investment Range: $268,900 - $858,900
Initial Investment: $25,000 - $30,000
Category: Restaurant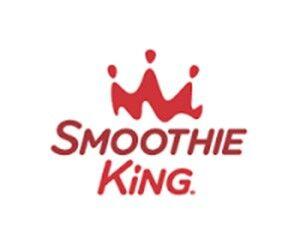 Company Description
In Kenner, Louisiana, founder Steve Kuhnau created Smoothie King to help him solve his chronic food allergies and opened the first outlet in 1973.
Offering smoothie blends for slimming down, improving wellness and exercising, Smoothie King is known for not using artificial ingredients such as high fructose corn syrup.
There are Smoothie King units across the U.S. and in countries such as South Korea, Trinidad and Tobago and the Cayman Islands.
Company Statistics
Global Sales: $496,664,000
US Units: 1,007
International Units: 296
Total Units: 1,303
Percent Franchised: 97%
% International Units: 23%
US Franchised Units: 967
International Franchised Units: 296
Sales Growth %: 2.6%
Unit Growth %: 18.1%