Last Year Rank: 128
Investment Range: $143,550 - $503,500
Initial Investment: $35,500
Category: Restaurant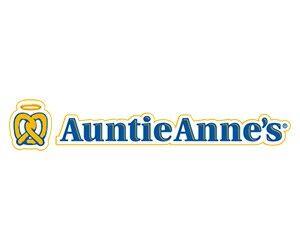 Company Description
Auntie Anne's is an American chain of pretzel shops. Auntie Anne's is a subsidiary brand of Focus Brands, which is owned by Roark Capital.
Anne Beiler started the company as a stand at a farmers market in Pennsylvania in 1988. The chain has more than 1,000 throughout more than 30 countries. Most units are located in malls, airports and outlet centers.
Auntie Anne's partners with Alex's Lemonade Stand Foundation, an organization that raises money to support finding a cure for childhood cancer, and the Food Donation Connection.
Company Statistics
Global Sales: $448,823,816
US Units: 1,197
International Units: 731
Total Units: 1,928
Percent Franchised: 99%
% International Units: 38%
US Franchised Units: 1,185
International Franchised Units: 731
Sales Growth %: -36.3%
Unit Growth %: -1.3%