Last Year Rank: 404
Investment Range: $215,500 - $554,500
Initial Investment: $15,000
Category: Restaurant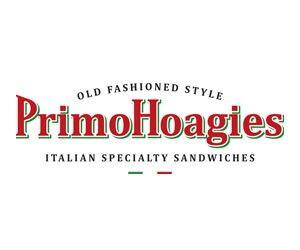 Company Description
Founded in Philadelphia, Primo Hoagies is a sub shop chain focusing on Italian-style hoagies.
With a variety of specialty hoagies, including meatless options, Primo Hoagies has locations clustered on the east coast of the U.S. The franchise has also started offering delivery services.
Company Statistics
Global Sales: $61,000,000
US Units: 81
International Units: 0
Total Units: 81
Percent Franchised: 100%
% International Units: 0%
US Franchised Units: 81
International Franchised Units: 0
Sales Growth %: 16%
Unit Growth %: -3.6%
---
Sponsored information provided by the franchisor
Company Description
When we first opened our doors in South Philadelphia, it seemed like there was a hoagie shop on every street corner. With so much competition around, it forced us to develop something different - and it worked. We made sure our quality and authenticity came out on top. Our award-winning bread is baked every two hours. We use Thumann's gourmet meats and cheeses to create fresh-to-order, specialty hoagies. Our recipes are namesakes to our business, passed down generation to generation. All of our produce is sourced locally and freshly chopped every day.
We are honored to be able to grow our brand into new markets! Whether you call it a sub, sandwich, grinder, or Hoagie… we want to make sure ours is the highest quality.
Hoagie: It's a sub, hero, grinder, po'boy, or whatever else you want to call it.
Primo: The best; of top quality.
When you walk into a PrimoHoagies, it will be different than any other deli or sandwich shop. We have the Primo Difference. We embrace our family traditions & recipes, we only use the finest ingredients, and we aim to exceed all our customer's expectations.
Investment Details
Franchise Fee: $15,000
Investment Range: $180,000-$380,000
Royalty Fee: 6%
Financing Available: Yes - Third Party

Contact
610 Ryan Ave
Westville, NJ 08093
Phone: (702) 849-4927
Email: Jason@primohoagies.com
Website: www.primohoagies.com