Last Year Rank: 4
Investment Range: $220,000-$3,398,600
Initial Investment: $50,000
Category: Restaurant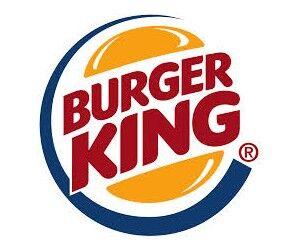 Company Description
Burger King is the second largest burger chain in the world after McDonald's. Known for signature food items such as the Whopper and Chicken Fries, Burger King has nearly 20,000 locations worldwide, all of which are franchised.
Founded in 1954, it is owned by 3G Capital (under the Restaurant Brands International flag), a global investment firm that formed the Kraft Heinz Company through the acquisition of H. J. Heinz Company and Kraft Foods Group.
Burger King uses a number of franchise strategies, including relying on certain regional franchises to sign new franchisees on the company's behalf.
Company Statistics
Global Sales: $20,038,000,000
US Units: 7,081
International Units: 11,544
Total Units: 18,625
Percent Franchised: 100%
% International Units: 62%
US Franchised Units: 7,029
International Franchised Units: 11,544
Sales Growth %: -12.6%
Unit Growth %: -1.1%