Last Year Rank: 64
Investment Range: $90,985 - $625,185
Initial Investment: $12,500 - $25,000
Category: Restaurant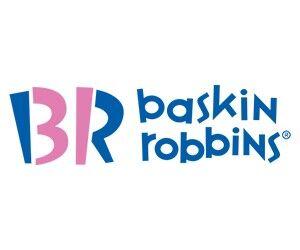 Company Description
Based in Canton, Massachusetts, Baskin-Robbins is the world's largest chain of ice cream stores. The company is known for having 31 flavors of ice cream at all of its locations, and has introduced over 1,300 flavors in its history. Baskin-Robbins also serves ice cream cakes and packaged ice cream in supermarkets.
There are thousands of Baskin-Robbins locations in nearly 50 countries, including Australia, Japans, and South Africa. Many Baskin-Robbins locations are co-branded with the coffee and donut franchise Dunkin'. In 2020, Inspire Brands acquired Baskin-Robbins and its parent company, Dunkin's Brands.
Baskin-Robbins is 100 percent franchised.
Company Statistics
Global Sales: $2,090,000,000
US Units: 2,419
International Units: 5,322
Total Units: 7,741
Percent Franchised: 100%
% International Units: 69%
US Franchised Units: 2,419
International Franchised Units: 5,322
Sales Growth %: -1%
Unit Growth %: -5.1%