Last Year Rank: 7
Investment Range: $99,950 - $561,000
Initial Investment: $0 - $10,000
Category: Restaurant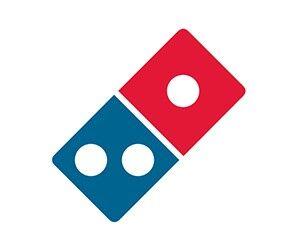 Company Description
Alongside Pizza Hut, Domino's is one of the two most dominant forces in the global pizza franchise industry. The majority of Domino's units are located internationally, serving more than 80 countries worldwide.
Domino's founder, Tom Monaghan, owned the brand until 1998, when he sold a majority share to Bain Capital. Amidst criticisms of poor taste of its pizzas and plummeting sales in the late 2000s, Domino's launched the "Domino's Pizza Turnaround" in 2009.
Domino's came out with a new pizza recipe, innovated its sandwiches, pastas and side dishes, and implemented a self-deprecating marketing strategy to resonate with consumers. These new recipes and marketing strategies helped the company's stock soar by 700 percent in the five years preceding February 2016.
As part of a focus on innovative delivery tactics, Domino's created 150,000 outdoor "hotspots" in 2018, allowing pizza deliveries to public places like parks and beaches. Domino's is now exploring new high-tech delivery methods, including drones and self-driving cars.
Company Statistics
Global Sales: $16,105,700,000
US Units: 6,355
International Units: 11,289
Total Units: 17,644
Percent Franchised: 98%
% International Units: 64%
US Franchised Units: 5,992
International Franchised Units: 11,289
Sales Growth %: 12.6%
Unit Growth %: 3.7%