Last Year Rank: 175
Investment Range: $1,530,400 - $2,499,390
Initial Investment: $40,000
Category: Restaurant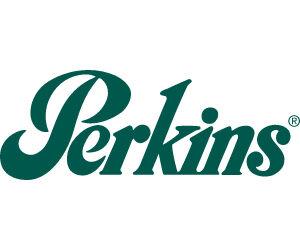 Company Description
Perkins began life in 1957 as Smithies Pancake House, founded by Matt and Ivan Perkins in 1957. It began franchising in 1958 and became Perkins Cake & Steak in 1969. The in-store bakery, a hallmark of the brand, was introduced in 1986.
The company was acquired out of bankruptcy in 2019 by HuddleHouse, a fellow fast-casual dining chain. Both are owned by Ascent Hospitality Management, in turn owned by Elysium Management, a family office for private equity mogul Leon Black. 
Perkins and HuddleHouse share a headquarters in Atlanta.
Company Statistics
Global Sales: $518,297,412
US Units: 278
International Units: 7
Total Units: 285
Percent Franchised: 71%
% International Units: 2%
US Franchised Units: 195
International Franchised Units: 7
Sales Growth %: 52.5%
Unit Growth %: -1.4%